Frank was born 1882 to William and Caroline Rosevear, at Dartford Kent, in the Civil Parish of St Teath, Cornwall, in the District of Camelford.  Frank aged 9 lived with his brothers, George aged 5 and his sisters Maude aged 12, Bessie aged 7, Beatrice 3 and Edith Rosevear 4 ½ years old.

This is accordingly to the 1891 census.  In the 1901 Census Frank lived at Ripon Street, Attercliffe Sheffield as a boarder, he worked as a Carter General at the age of 19 years.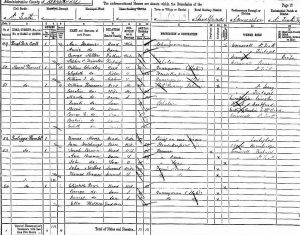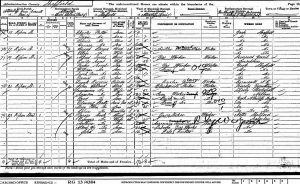 1911 Census saw him married to Elen with his 3 daughters, Gertrude, Beatrice and Edith Rosevear. He lived at 6 Rotherham Road Eckington. Derbyshire and worked as a labourer in the colliery.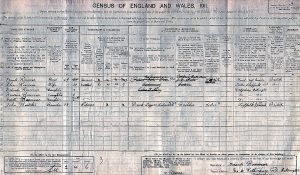 Frank joined the Notts & Derby (Sherwood Foresters) Regiment in the 12th Battalion, in Sheffield, his regimental number was 21119.  He served in France and Flanders and died on 3 March 1916.

Son of William and Caroline Rosevear, of Cornwall; husband of Ellen Eastgate (formerly Rosevear), of 24 Court, 1 House, Attercliffe Rd., Sheffield.

The inscription on his grave stone states:   "GOD IS LOVE"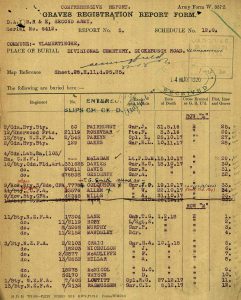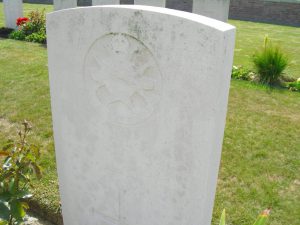 Above is Frank's Grave Registration report form.

MOSBRO' SOLDIER KILLED

 

Mrs Rosevear, of Mosbro' has received an intimation from the War Office that her husband, Pte. F Rosevear, was killed in action in France on 2 March.  Mrs Rosevear is left with six children, the eldest of whom is 10 years of age and the youngest two years. 

She has received the following letter:

It is with great regret that I write to inform you that your husband lost his life whilst bravely doing his duty to his country.  His officers and comrades wish to convey to you their deepest sympathy in your loss, a loss not yours alone, but theirs.  "He was under my command for nearly two months and during that period I found in him a man on whom I could rely.  His work was always well and cheerfully carried out this is the experience of all who knew him.  Death came to him whilst he was at work with his comrades during the night.  The Germans shelled his party and he was struck by a piece of shrapnel.  He suffered no pain as death was instantaneous.

That this knowledge and the fact that in Frank Rosevear you had a husband and his children a father whose name is written on Great Britain's roll of honour my serve to lessen the bitterness of your sorrow is the earnest hope of,

Yours very sincerely, F A Shaw.
Frank's  effects listed below which is widow Elen would have received.

Credit  to: https://www.forces-war-records.co.uk; https://www.cwgc.org;  www.ancestry.co.uk/‎ typed up and collated by Linda Taylor (nee Staton)