Ann Platts holding her son Leslie and Will Keable by her side. (1931) Anne was the Illegitimate daughter of Will Keable and Agnes Snowdon.

The Alma below when  Freddie Trueman visited to celebrate the refurbishment, before he opened the Eckington Show.

1972/73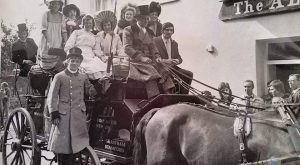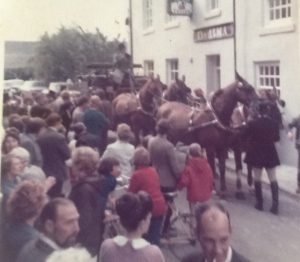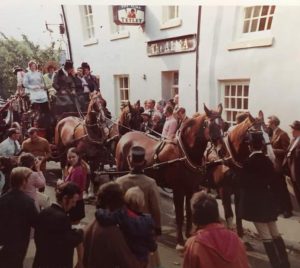 For last year, the pub was nominated November "Pub of the Month" by CAMRA's Sheffield branch.  The Alma is a small traditional pub where little has changed and for that reason it has a special atmosphere that and convivial hosts and of course, good beer were the deciding factors behind CAMRA's Sheffield group's choice.

"We are very pleased.  We've been here 22 years now and it's nice to have the certificate on the wall," said Jim.
Congratulations to Jim and Jean McKevitt of the Alma at Mosborough Sheffield.

Congratulation also to Geoff and Linda Cooke of the Furnace Inn Hoyland.  Their pub was chosen by CAMRA's Barnsley branch as "Pub of the Season" for Autumn 1996.

This Snippet is taken from the Ward's in-house magazine in the late 90's

The above photographs have been posted onto the Mosborough History Group

(Facebook page). Thanks to all members who posted them.

 Linda Taylor.