Samuel Moore was born to Edward and Gertrude Moore round about 1894, he was born at Retford Nottinghamshire.  According to 1901 Census Samuel lived with his parent and his sister Emily plus his younger brother Henry Moore.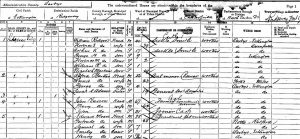 Samuel enlisted in Sheffield, he joined the Royal Fusiliers, the London Regiment, 17th Battalion.  His regimental number was E/1413


He was killed in action on 13 November 1916 at France and Flanders
Commemorated at THIEPVAL MEMORIAL

Location: Somme, France     Number of casualties: 72396

Cemetery/memorial reference: Pier and Face 8 C 9 A and 16 A.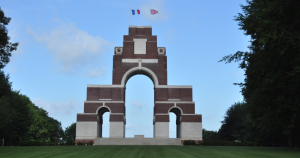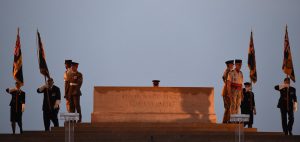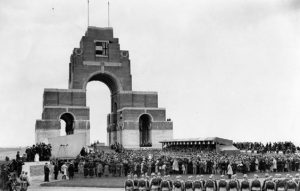 Index Roll of Samuel Moore's Medals  – 1914/15 The Star Medal, The Victoria Medal, The British War Medal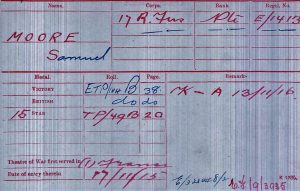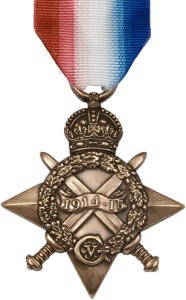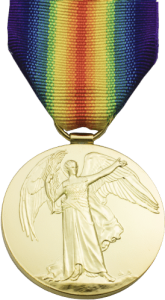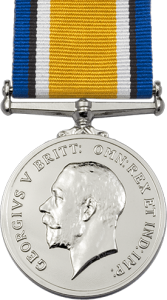 Register of Soldier's effects 1914 – 1920                                                                                             The Death Plaque/Death Penny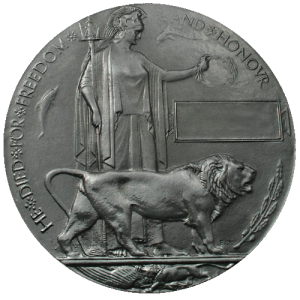 Credit to: https://www.forces-war-records.co.uk; https://www.cwgc.org;  www.ancestry.co.uk, Typed & collated byLinda Taylor (nee Staton) April 2018